We've got you covered with Platinum Plus national roadside assist!
Call 1800 817 877 for assistance!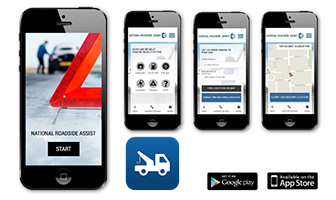 National Roadside Assist (NRA) offers a nationwide emergency breakdown program with 1400 service providers on our network in Australia, on call 24 hours, 7 days a week delivering peace of mind motoring with quality road rescue services. With our reliable network NRA provides a high standard of fast, professional service when you need it most.
Platinum Plus cover provides your vehicle with the following fantastic benefits:
Roadside response - we assist with flat tyres, flat batteries, out of fuel (free 5L top up) and lock-outs up to $110
Towing breakdown - back to your closest dealer (up to 100kms) otherwise you'll be taken to the closest authorised repair centre
Car hire & accommodation - we assist with immediate car hire costs and accommodation up to $500
Ambulance cover - up to $500
Limits of cover - towing is free up to 100km and any towing in excess of this will be charged at prevailing rates
Legal advice - in the event of an accident we can provide basic legal advice pertaining to the accident
See your Customer Care Plan booklet for a full list of exclusions and limitations